Cozy 2 Bedroom Apartment on the Boavista Resort up to 4 People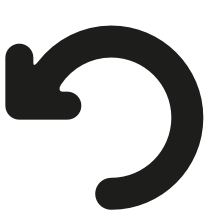 go back
Cozy 2 Bedroom Apartment on the Boavista Resort up to 4 People |
From 600 € / Weekly

|

Ref.: R181
Property Description
Located in the Boavista Golf & Spa Resort, a 5-minute drive from the center of Lagos and the incredible beaches, this 2-bedroom apartment, with capacity for up to 4 people, offers views of the golf course and the mountains.
It consists of a fully equipped kitchen with washing machine, dishwasher, oven, microwave, coffee machine and various utensils. The living / dining room is spacious and comfortable, with access to a balcony overlooking the Golf, ideal for outdoor dining, two bedrooms with fitted wardrobes, one of them with private bathroom and both have windows with sliding doors that open onto a pleasant terrace with view over the Sierra, and a good size family bathroom.
Sheets and bath towels are provided.
The property is just a few meters from the swimming pool which is equipped with sun loungers and parasols.
The TV has international channels and there is WI-FI.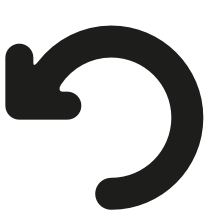 go back
Rates
| | | | |
| --- | --- | --- | --- |
| Period | From | To | Weekly |
| February | 01-02-2023 | 28-02-2023 | € 600.00 |
| March | 01-03-2023 | 31-03-2023 | € 600.00 |
| April | 01-04-2023 | 30-04-2023 | € 600.00 |
| May | 01-05-2023 | 31-05-2023 | € 850.00 |
| June | 01-06-2023 | 30-06-2023 | € 850.00 |
| July | 01-07-2023 | 31-07-2023 | € 1,000.00 |
| August | 01-08-2023 | 31-08-2023 | € 1,000.00 |
| September | 01-09-2023 | 30-09-2023 | € 900.00 |
| October | 01-10-2023 | 31-10-2023 | € 750.00 |
| November | 01-11-2023 | 30-11-2023 | € 600.00 |
| December | 01-12-2023 | 31-12-2023 | € 600.00 |
February 2023
1
2
3
4
5
6
7
8
9
10
11
12
13
14
15
16
17
18
19
20
21
22
23
24
25
26
27
28
March 2023
1
2
3
4
5
6
7
8
9
10
11
12
13
14
15
16
17
18
19
20
21
22
23
24
25
26
27
28
29
30
31
April 2023
1
2
3
4
5
6
7
8
9
10
11
12
13
14
15
16
17
18
19
20
21
22
23
24
25
26
27
28
29
30
May 2023
1
2
3
4
5
6
7
8
9
10
11
12
13
14
15
16
17
18
19
20
21
22
23
24
25
26
27
28
29
30
31
June 2023
1
2
3
4
5
6
7
8
9
10
11
12
13
14
15
16
17
18
19
20
21
22
23
24
25
26
27
28
29
30
July 2023
1
2
3
4
5
6
7
8
9
10
11
12
13
14
15
16
17
18
19
20
21
22
23
24
25
26
27
28
29
30
31
August 2023
1
2
3
4
5
6
7
8
9
10
11
12
13
14
15
16
17
18
19
20
21
22
23
24
25
26
27
28
29
30
31
September 2023
1
2
3
4
5
6
7
8
9
10
11
12
13
14
15
16
17
18
19
20
21
22
23
24
25
26
27
28
29
30
October 2023
1
2
3
4
5
6
7
8
9
10
11
12
13
14
15
16
17
18
19
20
21
22
23
24
25
26
27
28
29
30
31
November 2023
1
2
3
4
5
6
7
8
9
10
11
12
13
14
15
16
17
18
19
20
21
22
23
24
25
26
27
28
29
30
December 2023
1
2
3
4
5
6
7
8
9
10
11
12
13
14
15
16
17
18
19
20
21
22
23
24
25
26
27
28
29
30
31
Contacts / Enquiries
Phone: +351 282 043 679
Mobile: +351 934 999 785
Email: info@batistaproperty.com
Address: Rua José Ventura Neto CabritaR/C Lote 1Loja B
DETAILS
Bedroom(s):

2

Bathrooms:

2

Air conditioning:

Yes

Dishwashing machine:

Yes

Pool:

Yes
Property search